One of my favorite hobbies is experimenting with my style and planning outfits that I have fun wearing. Since the 19th century, people have been doing the exact same things and from poodle skirts to neon to latex, different products have taken to the runway through each decade. The past ten years have been full of new fashion trends. In the early 2000s, low-rise jeans, frosted lipgloss, and velvet track suits were all the rage. Today, the style of most teens is completely different, and while 2020 brought much misfortune, it also brought an abundance of new looks.
Today, to lighten things up a bit, I thought I would break down the best and worst fashion trends of 2020 (in my opinion). Bear in mind that everyone's style is different, so our opinions might differ and that's okay. Also, some of these trends started in prior years, however if they are still in style, I am categorizing them as "2020 trends".
THE BEST FASHION TRENDS:
OVERSIZED TEES
In the past few years, oversized T-shirts have been in style. Personally, I find outfits that include oversized tees have an effortless look about it. It's also very flexible because although casual, you can dress it up with nicer shoes and some jewelry to accessorize. Even if your shirt isn't quite large enough to be worn alone, you can always tuck it into some looser pant. It's comfy, easy, and cute.
MOM JEANS
Mom jeans have been around for a few years now, but it's at the point where I would say that they are now more popular than skinny jeans. Many teens are choosing mom jeans not only because they look stylish, but also because they are more comfortable. Like skinny jeans, they come in light, dark and medium wash, and many have rips/tears in them. I love how some pieces, like the mom jean, are coming back into style. These cool pants were first popular in the 1980s, but were considered "unhip". Now, you can find plenty of teens sporting them in hundreds of different ways…and I love it!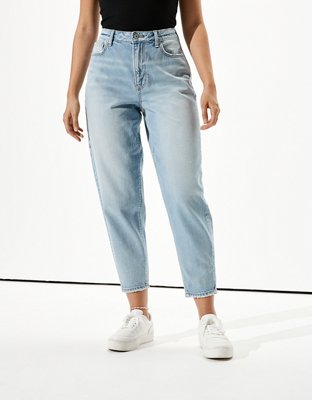 LAYERED SLIPS AND SHIRTS
Layering has always been fashionable. Recently, however, layering t-shirts with slips or long sleeves has become a trend. I find this to be a really cool look because you can pair different colors, textures and patterns together. It's common to find people incorporating layers into their outfits regardless of what their style is. I genuinely feel like this trend can work for anyone, especially since it is so versatile.
CHUNKY SNEAKERS
Another retro comeback is chunky sneakers. From styling it with a pair of mom jeans (see above) to a longer dress, a pair of chunky sneakers can elevate any outfit. I wear my white ones with just about everything. They range in anything from slightly chunky (which is my preference) to super chunky. Chunky sneakers give any outfit more character, and again, comfort is always priority, and they definitely hit the mark.
BOLD MAKEUP
To finish with a bang, we are going to be looking at one of my favorites on this list. Bold makeup. In light of the recent popular HBO series, Euphoria, bold makeup has become increasingly popular amongst the younger generation. I am honestly a huge fan of this trend because I think it turns makeup into what it should be. Instead of using makeup as a chore, something people have to put on in the morning to look "prettier", Euphoria uses makeup as a creative outlet for Gen-Z (my generation) and a way for them to show their emotions. You can come up with your own color combos, lines, shapes, and unique twists. While giving makeup more meaning, it also look SO cool. If you have the confidence, this is undoubtedly one of the best things you can add to an outfit.
THE WORST FASHION TRENDS
CHAINS
Although some can really pull off the chains look, I am just not one of those people. This fashion trend refers to small metal chains that people wear connected to their belt loop, around their wrists, ankles, and neck. To be honest, chains don't really suit me, especially since my daily style is a bit more feminine. I can't exactly tell you why, but chains just aren't something that ever stuck out.
GROOVY MAXIS WITH A TEE
I love a good maxi skirt like anyone else. Give me a breezy maxi skirt with an elegant blouse and I'm all for it. As of late though, it's become stylish to wear groovy maxis skirts á la 1970s with the graphic t-shirts of today. Sometimes, mixing decades can work out and look nice. In this case though, I feel that it looks a bit odd and I am just not the biggest fan of it. I would rather pair a graphic t-shirt with a denim skirt over a maxi.
HAWAIIAN SHIRTS
The only real time you'll catch me in a Hawaiian shirt is for "tacky tourist" day at school. Some people can totally rock the Hawaiian shirt style. But, I feel that they don't really work for me. I would rather wear a clean white button down over the funky patterns that are generally on these shirts. Great for an island vacation, not so great for my everyday look.
BUCKET HATS
I know a lot of people are going to disagree with me on this one, and that's fine…we all have opinions for a reason! When they first became popular, I liked bucket hats a lot. I saw them on girls with shoulder length-hair in their bikinis at the beach, and it seemed to suit them. Even though I still don't hate them, I no longer have a fascination with them. I think they complement a very limited group of people, which I don't fall into. Maybe I am just not a hat girl, but I've decided that bucket hats aren't my go-to accessory.
BIKER SHORTS
I cannot give you a great explanation on why I don't like biker shorts. The way I look at it, they seem like an underwear form of jorts (which no one likes), but somehow, everyone is crazy about them in this material. Pairing biker shorts and a hoodie has become a quick outfit for many girls. I just can't seem to get around this tren, no matter how hard I try. They fit me weirdly, I don't find them comfortable, and I would honestly rather wear a pair of leggings.
MASKS
I'm throwing this one in here for fun. EVERYONE should be wearing a mask if they go out in public, but the fact that it has now become a part of many people's outfits is hilarious. Designer companies are selling masks for astronomical prices, and since people know they have to wear them, they decide to break the bank. Who knows how long masks are going to become an everyday accessory? You may as well use it to express yourself.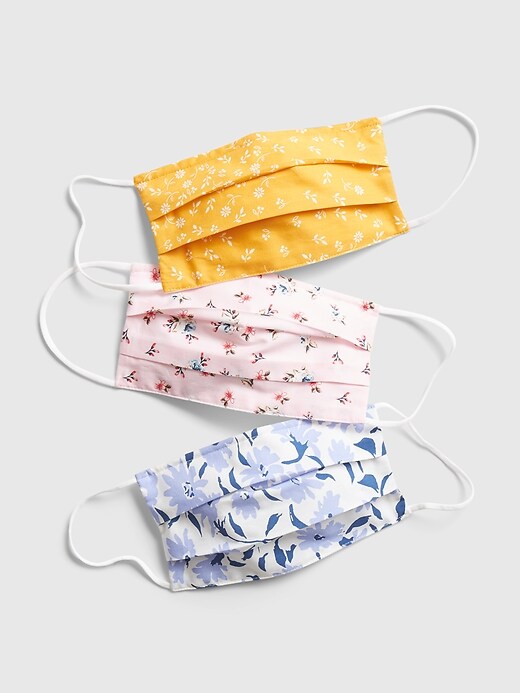 Fashion should be used for fun. Never let anyone tell you what you should or shouldn't wear, because, it's truly up to you and how you wish to express yourself. Looking at the trends are interesting and can give you some ideas, but don't feel the need to always follow them, and make sure to form your own opinions (like I clearly did). You are unique, and whether you wear the same grey t-shirt everyday or switch up your style, you are beautiful inside and out!
"Real style is never right or wrong. It's a matter of being yourself on purpose." -G. Bruce Boyer
Happy Living!
Featured image by @ohthehumanity on unsplash.com